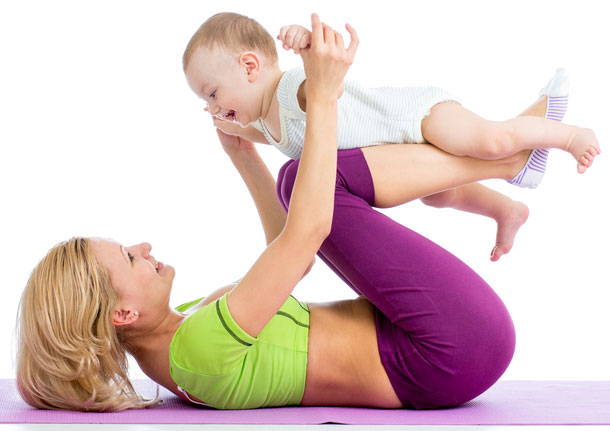 PUREGANIC FOR MOMS:
REVIEWS FROM MOMS JUST LIKE YOU!

Whether you're a first time mom, second time mom or experienced professional, Pureganic is helping women at any stage in their mothering journey regain confidence. Bounce back after baby with Pureganic's collection of all natural, clinically proven health & beauty products!
Scroll down for video testimonials and reviews from moms just like you!
At Pureganic, we love getting to know our customers. Recently, we've been connecting with some of them over Skype to learn more about their experience with Pureganic, such as why they were intrigued by our products, what kind of results they are getting, and how Pureganic has changed their lives. Here are some of their stories.
"I wanted to start working out again after I had my daughter. I felt like I needed an extra boost of confidence. I started losing weight, but didn't want to lose my butt as well. So, I tried the Natural Curve Enhancer and within a month I really saw results. I have lost a lot of weight without losing my butt."
- Kelli, mother of 1

I noticed a difference within just a couple of weeks of using the Natural Curve Enhancer. It plumped, lifted and smoothed cellulite.
"I always apply the Cellulite Cream on my arms and on my stomach, and my arms look more toned and my stomach looks better. I also used the Natural Curve Enhancer and saw a huge difference. I wouldn't use the products if I didn't see results!"
- Gloria, mother of 2

The Cellulite Cream makes me feel like I just came from the gym! I feel like it holds me together.
"I am 48 years old and a mother of 9. I use the Breast Enhancement Cream and Natural Curve Enhancer and see significant results with both. I started seeing results after 30 days. I could tell because my bras and pants fit differently. With the Natural Curve Enhancer, my hips went from a 40 to a 44."
- Cindy, mother of 9

I tried the Breast Enhancement Cream and my husband noticed a difference. I grew a full cup size!
"It works! I work out a lot and wanted to maintain a nice, feminine shape, and try to give my curves a little oomph and boost. The Natural Curve Enhancer is a great supplement to my workout routine. I started seeing results after two weeks, and my boyfriend is really the one that noticed. I was noticing that my clothes felt different and that I was filling them out."
- Tomecia, mother of 1

The Natural Curve Enhancer has made me feel a lot more confident with my shape.
"I'm a mom and a chef, so things get pretty hectic! I was looking for a lift in the butt area. My sister noticed a difference and how my jeans fit."
- Genayah, mother of 1

My husband starting giving me compliments.
"I swear to you, at the 3-week mark, I looked in the mirror or just walking by a window and was like, oh wow! It works, it works, it works. I am enhanced, put it that way."
- Brittany, mother of 1

My results speak for themselves.
"I have 3 kids, so I don't really have time to go to the gym. I started working out at home, and decided to try the Natural Curve Enhancer. I wanted my butt to get big, to get rounder. I saw results after just a week. I could tell it was working because I couldn't fit into my pants!"
- Marlena, mother of 3

Love how the Natural Curve Enhancer made my butt firmer and I saw results fast. My new holy grail.